Walkshops 1
presencial / onsite
9h30 – 11h30  local: IDEGUI / Guimarães
MAX FERNANDES  Escrita Direta – Oficina do Andar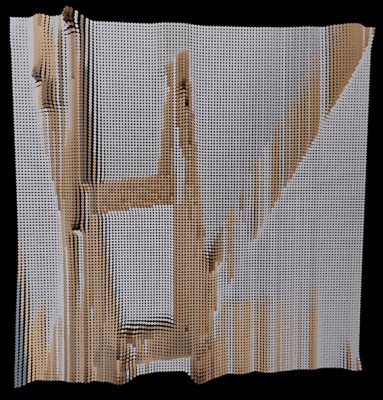 A oficina ocorre no local definido para cada peça, enquanto as três partes estão em operando e em simultâneo. A estrutura é diferente nas três partes, tanto na orientação dada como nas funcionalidades da ação. Cada peça é acompanhada por um voluntário que orienta os participantes da oficina. As peças são compostas por máquinas complementadas pelos telefones dos participantes, pelo texto que acompanha a peça e pelos elementos presentes na paisagem.
O workshop é aberto a toda a comunidade e a participação é gratuita.
Uma pessoa de cada vez participa de cada uma das máquinas. Mas a mesma pessoa pode participar das três oficinas.
No final, os participantes são convidados a compartilhar os vídeos produzidos neste workshop com a organização.
Participação gratuita, inscrição via e-mail walk.lab2pt@gmail.com
11h – 13h
ROSÁRIO FORJAZ MWW_Made of WaLking WaLter_ 2020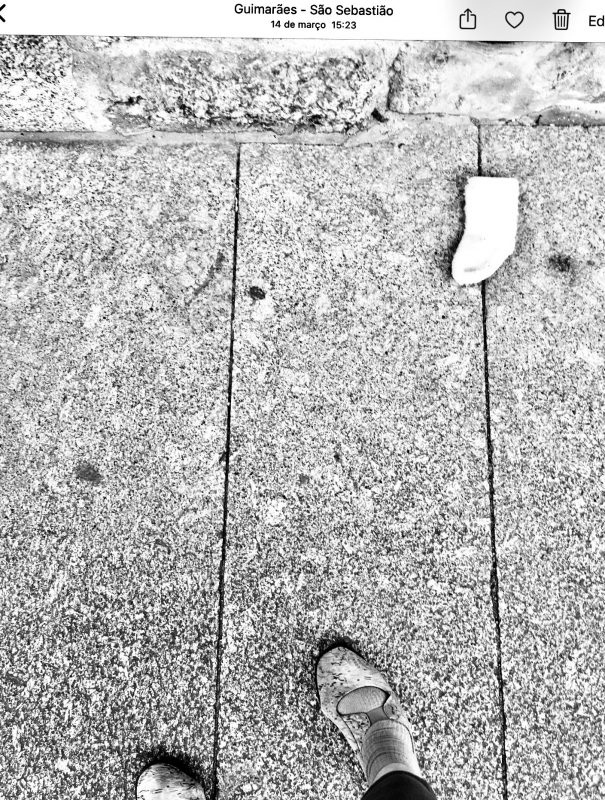 Propõe-se uma caminhada que seja um local de experimentação e representação compartilhada. Isso será feito em silêncio, será lento, síncrono, orientado e também não. Será aberto a uma dialética relacional do corpo com o local de permanência, descoberta, fuga, efemeridade, brincadeira. São chamados conceitos de desvio / permanência, sincronia / assíncrono, silêncio / escuta.
Participação gratuita, inscrição via e-mail walk.lab2pt@gmail.com
online / global
14h -15h
LAURA APOLONIO The virtual "guide dog": dialogical drifts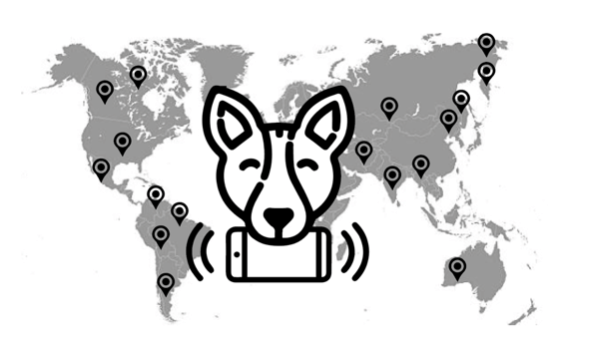 Convite para caminhar com alguém distante. O objetivo desta caminhada é criar desvios dialógicos entre duas pessoas geolocalizadas em locais diferentes e, de preferência, muito distantes. Os participantes são organizados em pares e cada um orienta o outro na deriva, como se fosse um cão-guia virtual, através da comunicação por mensagens móveis. Introdução à oficina em 22 de julho das 14h00 às 15h00 BST no Zoom, aberta para participação em 21 de julho.
Se quiser andar com outra pessoa de um local distante, envie um e-mail para: walk.lab2pt@gmail.com e nós o conectaremos ao artista.
Oficina em espanhol e em inglês.
online / global
15h – 16h30
HPU & ARTCARTO – A Sense of Impending Doom: a strata-walk for turbulent times – coordinated by TAIEN NG-CHAN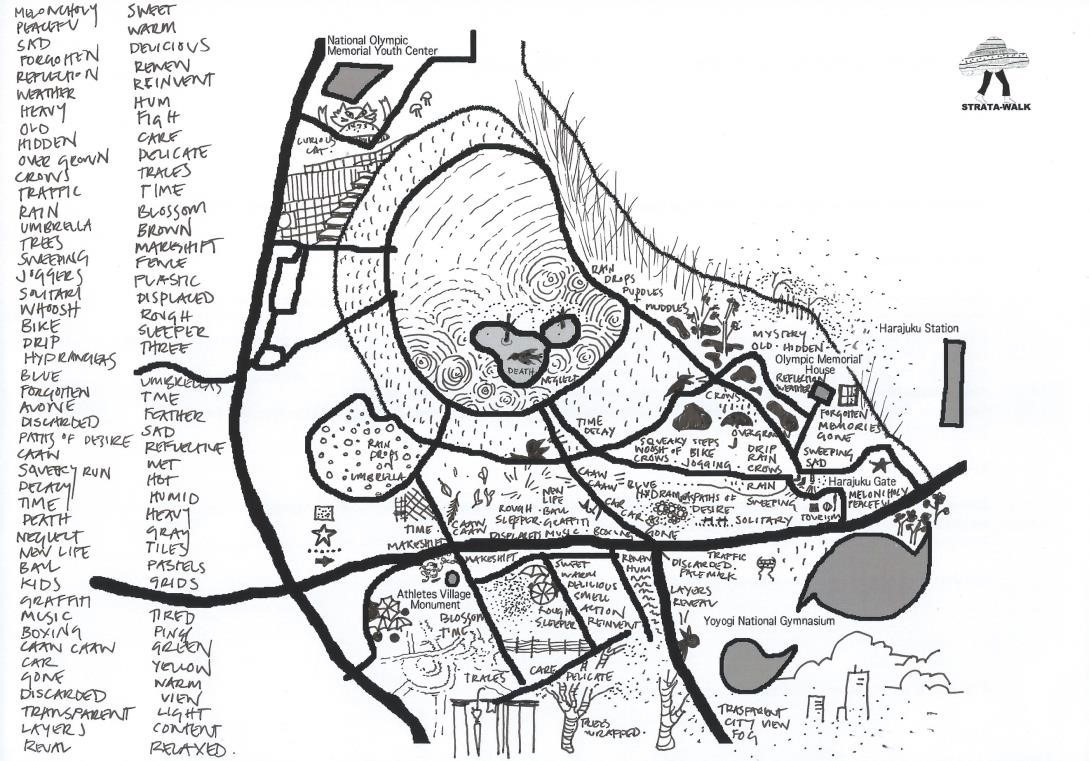 Taien Ng-Chan for the Hamilton Perambulatory Unit
July 2019, Emotional Cartography, Strata-Walk Map from Yoyogi Park, Tokyo
Para esta caminhada, quatro membros da HPU e ArtCarto – localizados no Canadá, EUA e Austrália – conduzirão os participantes através de uma investigação dos estratos digitais do Zoom e dos estratos íntimos e analógicos de material do quarto (se estiver em confinamento, tantos
ainda existem) ou onde quer que esteja.
Começando no centro de nosso zoom e destruição coletivos, exploraremos nossas emoções corporificadas, lugares em rede e viveremos imaginações especulativas, mapeando nosso caminho para encontrar o céu acima de todos nós.
Os mapeamentos coletivos resultantes serão construídos em uma exposição de arte ad hoc e todos os participantes compartilharão crédito.
Para participar, envie um e-mail para walk.lab2pt@gmail.com e nós conectamos você aos artistas.
Documentação completa
online / global
21h pôr do sol
NICOLE VOEVODIN-CASH – 'BILLYcan'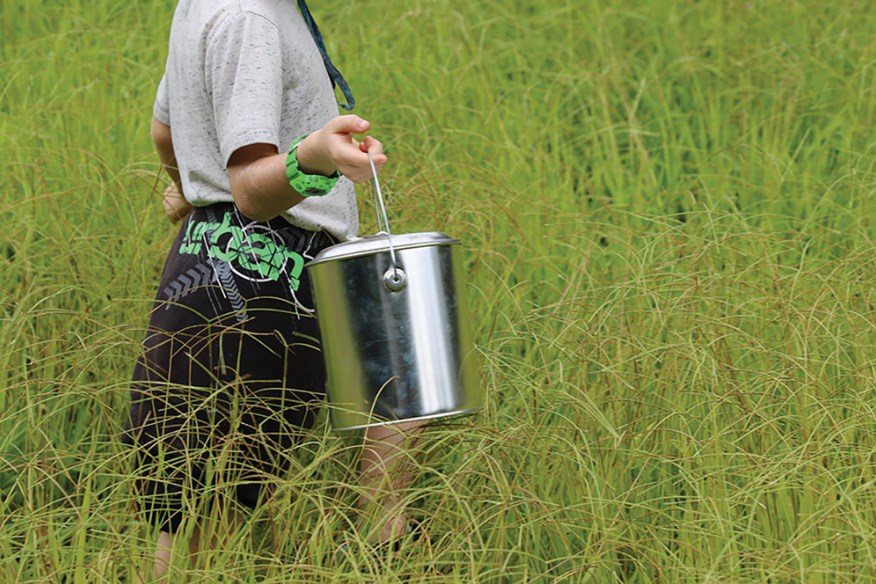 Uma caminhada como um desenho ao nascer do sol na Austrália e ao pôr do sol em Portugal. Uma caminhada simultânea entre os hemisférios norte e sul. 12 pessoas caminham ao nascer e pôr do sol em Portugal e 12 pessoas na Austrália ao mesmo tempo. Usando Billycans (lancheiras) como objetos de arte criativos para capturar e documentar a experiência incorporada de caminhar em uma base (ritual).
Participação gratuita, inscrição via e-mail walk.lab2pt@gmail.com
online/global – ongoing
BARBARA LOUNDER – Ambulant
Presential/onsite Continua/ongoing
local: IDEGUI / Guimarães
ROSIE MONTFORD com MONICA FARIA – Weaving a Path/ go with me
"Vade mecum" é um termo latino que significa literalmente: vá comigo. Está em uso desde 1629 para descrever guias ou manuais compactos o suficiente para que possam ser transportados em um bolso profundo e para os quais é possível fazer referência constante.
Tomando o conceito de 'vade mecum', mas transpondo-o de suas origens como um livro pessoal para se tornar um tecido coletivo: trabalharemos individualmente, costurando e enfiando uma tira contínua de tela de costura usando linha, lã, barbante, cordão e qualquer coisa adequada que encontrarmos, além de desenhar diretamente na tela, usando nossos bolsos para transportar materiais.
Vamos tecer um caminho que registre as superfícies de nossa caminhada, o tecido para se tornar um meio compartilhado, através do qual o grupo pode costurar e tecer sua própria experiência de encontrar o ambiente, enquanto percorremos individual e coletivamente as passagens de nossa rota.
Você precisará usar roupas com bolsos acessíveis para transportar materiais:
1m. comprimento da tela, 10cm. de altura, tela de costura ou tira de algodão
Lápis, ponta de feltro, lápis de óleo, agulha de olhos arregalados, linhas de costura, cordão, lã, barbante, ráfia cortada em comprimentos manejáveis, tesouras.
Tente fazer uma caminhada matinal: escolha uma rota de 1 a 2 horas de duração que inclua passagens e becos estreitos. Use movimento, fluidez e leveza do toque enquanto se lança e mergulha entre as ruas. Faça pausas para parar e registrar sua rota diretamente no tecido. No seu retorno, você pode elaborar mais com mais pontos e detalhes.
Enviar por e-mail uma imagem da sua tira concluída, para que eu possa "costurá-la" para formar uma rota contínua compartilhada a ser submetida à exposição on-line. Por favor, inclua seu nome e localização da peça. rosiemontford@hotmail.com.
Online / global – Continua / ongoing
RONALD DUARTE – "Deriva na Mata Atlântica"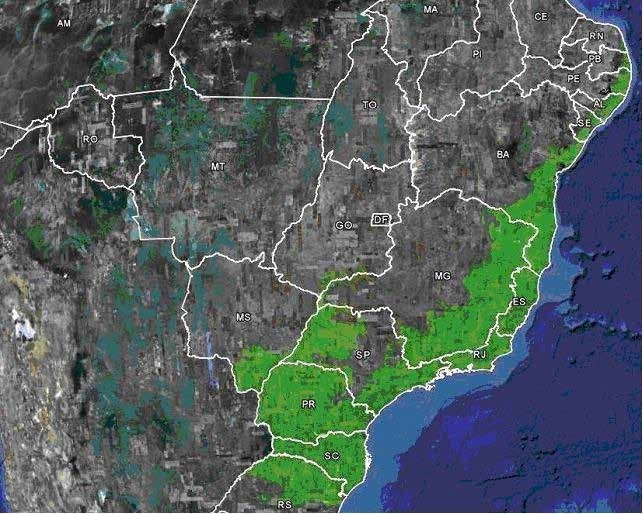 CAMINHADA MATA ATLÂNTICA – RJ – BRASIL
Localização do Bioma Mata Atlântica (polígono verde) no Brasil
Deriva na Mata Atlântica is a video in which the artist transmits through a walk in the forest, from Rio de Janeiro in Brazil the splendor of nature, in its form and sound. It allows us to stroll through the fauna and flora of the Atlantic Forest and watch peculiar images and the magical sounds of this fascinating experience that exalts life.
Mesa redonda I - Walking and (im)mobility. Challenging space and creativity in times of lockdown.
Round Table I, on July 22nd at 18h30 – 20 h BST.
Walking and (im)mobility. Challenging space and creativity in times of lockdown.
Walking practices are naturally related to the physical environment in which they happen. Either in the urban or rural context, either as a solitary or as a collective action, the encounter between body and space is always a revelatory moment of deep exploration. But what happens when this relation is suddenly broken or suspended? Can we practice "walking" beyond its physicality? What other approaches, layers of imagination or ways of living the space can we experience in a state of immobility? The round-table discussion will explore a series of questions, ideas and provocations about walking in lockdown and the different challenges provoked by the Covid-19 pandemic. Different creative approaches, the reflections provoked by the "suspended and controlled" act of walking and its impact in our own internal and external environment, the awareness of the multiple meanings, values and functions of walking, will be some of the perspectives that will be analysed in the session. The current pandemic situation is opening up new emergencies and new challenges in terms of environmental awareness and about the shared construction of the public sphere, in which the walking art practices could provide some visionary perspectives.
Moderators: Herman Bashiron Mendolicchio and Miguel Bandeira Duarte.
Speakers: Johanna Steindorf, Rui Filipe Antunes, Joseph Young, Elena Lacruz & Ines Moreira, Conor McGarrigle.
Herman Bashiron Mendolicchio (ES) researcher, writer, editor and curator, working across different disciplines, territories and cultures. He holds an international PhD in "Art History, Theory and Criticism" from the University of Barcelona and he is currently teaching in different Universities. Herman combines academic research, cultural management, curatorial practices and artistic methodologies, collaborating with a wide range of projects and organizations internationally. His current lines of investigation involve the subjects of intercultural processes, participation, collaboration, travelling, globalization and mobility in contemporary arts and cultural policies. His practice and research explores the topics of art in public space, walking/journeying practices and the broader interactions between contemporary creation and transnational relations.
​​https://www.transartinstitute.org/people/herman-bashiron-mendolicchio.
Miguel Bandeira Duarte (PT) is Assistant Professor at the School of Architecture of the University of Minho (EAUM) and Director of the Nogueira da Silva Museum – Cultural Unit of the University of Minho since 2015. Researcher member of Lab2PT – Laboratory of Landscapes, holds a PhD in Fine Arts: Drawing (FBAUL / 2016) with the thesis "The Place and the Object as a circumstance of Esquisso", financed by FCT. He teaches courses in Architecture, Product Design and Visual Arts. He has been coordinator of Estúdio UM (estudioum.org) since 2008.