Walkshops 1
presencial / onsite
9h30 – 11h30 venue: IDEGUI / Guimarães
MAX FERNANDES Escrita Direta – Oficina do Andar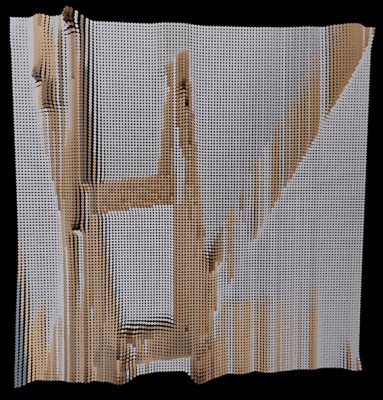 In this participative workshop of Escrita Direta (creation method, which involves video, word, drawing, voice, landscape and body) we use three different pieces, which are distributed in the geographical area called "Bairro C", in July 22, between 9:30 am and 11:30 am, meeting at IDEGUI, in Guimarães.
The workshop takes place at the location defined for each part, while the three parts are in operation at the same time. The structure is different in the three parts, both in the orientation given and in the action's functionalities. Each piece is accompanied by a volunteer to guide workshop participants. The pieces consist of machines that are complemented by the participants' cell phones, the text accompanying the piece, and the elements present in the landscape.
The workshop is open to the whole community and participation is free. One person at a time participates in each of the machines. But the same person can participate in the three workshops. In the end, participants are asked to share the videos produced in this workshop with the organization.
Free participation, registration via email walk.lab2pt@gmail.com
11h – 13h
ROSÁRIO FORJAZ MWW_Made of WaLking WaLter_ 2020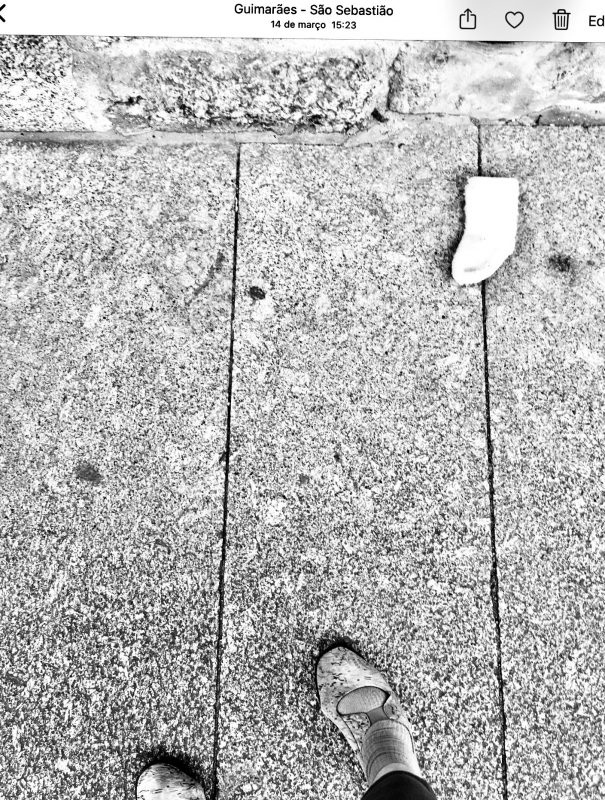 It is proposed a walk that is a place of experimentation and shared representation. It will be done in silence, it will be slow, synchronous, oriented and also not. It will be open to a relational dialectic of the body with the place of permanence, discovery, escape, ephemerality, playfulness. Concepts of drift / permanence, synchrony / asynchronous, silence / listening are called.
Free participation, registration via email walk.lab2pt@gmail.com
online / global
14h -15h
LAURA APOLONIO The virtual "guide dog": dialogical drifts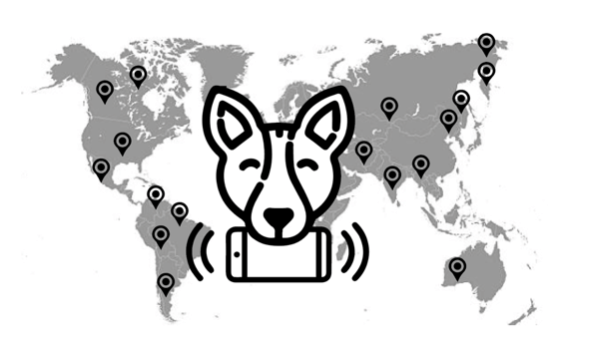 Invitation to walk a drift with a someone far away. The purpose of this walkshop is to create dialogical drifts between two geolocated people in different and preferably very distant locations. The participants are organized in pairs and each guides the other in the drift, as if it was a virtual guide dog, through communication by mobile messages. Introduction to the walkshop on July 22nd from 2 pm – 3 pm BST on Zoom, but open for participation from July 21st. If you want to walk with someone else on a distant location send an e-mail to: walk.lab2pt@gmail.com and we will connect you with the artist. In Spanish and in English.
online / global
15h – 16h30
HPU & ARTCARTO – A Sense of Impending Doom: a strata-walk for turbulent times – coordinated by TAIEN NG-CHAN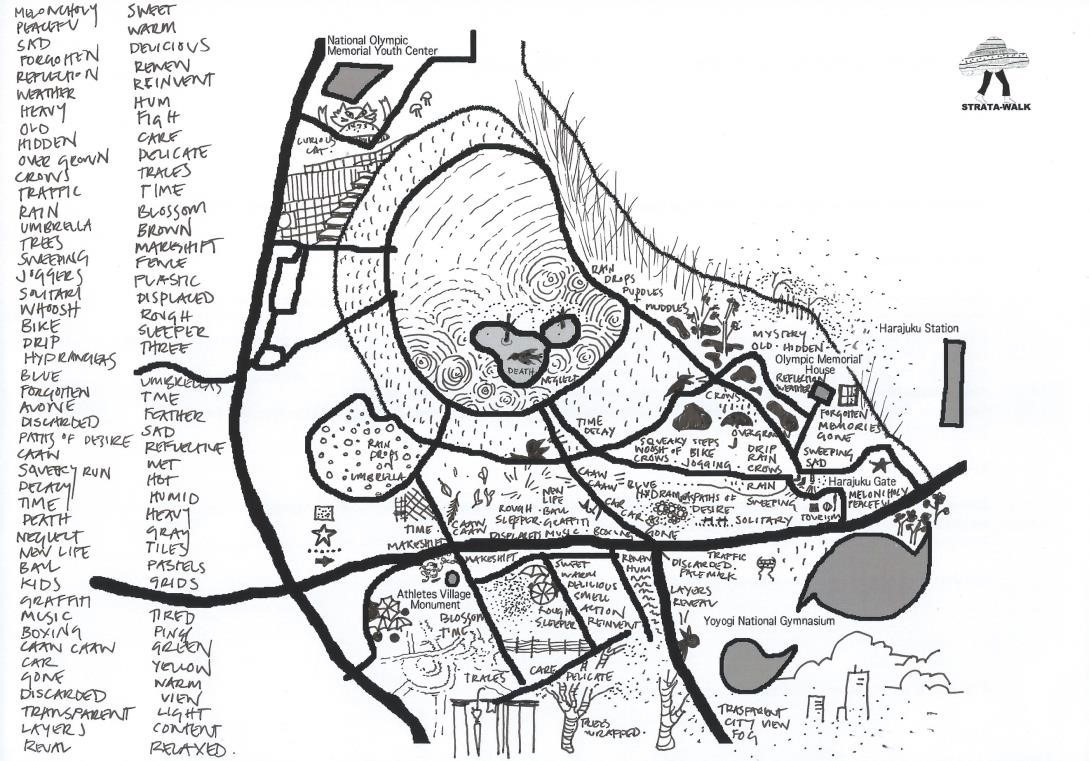 Taien Ng-Chan for the Hamilton Perambulatory Unit
July 2019, Emotional Cartography, Strata-Walk Map from Yoyogi Park, Tokyo
A Sense of Impending Doom: a strata-walk for turbulent times by the Hamilton Perambulatory Unit and the ICA Commission for Art and Cartography
For this walkshop, four members of HPU and ArtCarto – located in Canada, the US, and Australia – will lead participants through an investigation of the digital strata of Zoom and the intimate, analog materialities strata of one's room (if in lockdown, as many still are) or wherever one happens to be. Starting in the centre of our collective Zoom and doom, we will explore our embodied emotions, networked places, and live speculative imaginings, mapping our way out to find the sky above us all. The resulting collective mappings will be constructed into an ad hoc art exhibition and all participants will share credit.
For participation send an e-mail to walk.lab2pt@gmail.com and we connect you with the artists.
Full documentation: https://tinyurl.com/Stratawalk
online / global
21h sunset
NICOLE VOEVODIN-CASH – 'BILLYcan'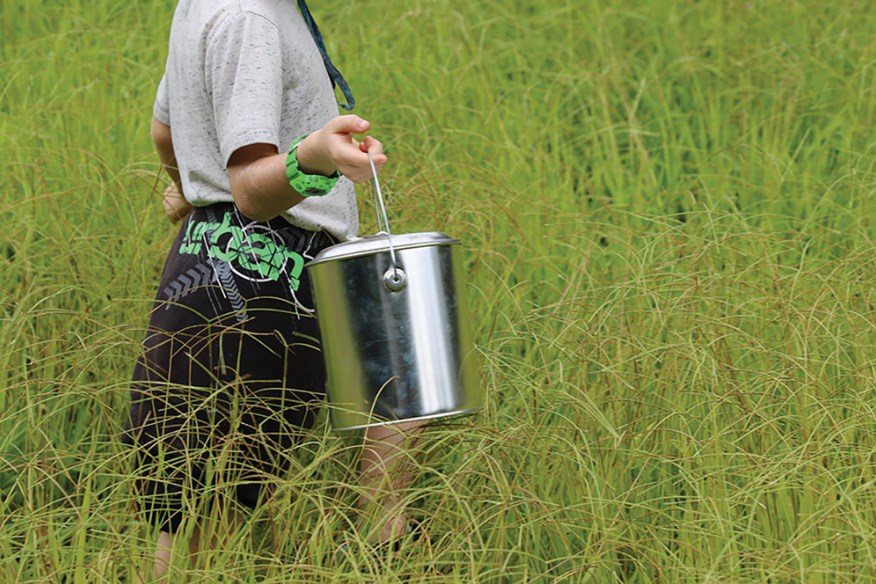 A walk like a drawing at sunrise in Australia and at sunset in Portugal. A simultaneous walk between the northern and southern hemispheres. 12 people walk at sunrise and sunset in Portugal and 12 people in Australia at the same time. Using Billycans (lunchboxes) as creative art objects to capture and document the embedded experience of walking on a (ritual) basis.
Free participation, registration via email walk.lab2pt@gmail.com
online/global – ongoing
BARBARA LOUNDER – Ambulant
Presential/onsite Continua/ongoing
venue: IDEGUI / Guimarães
ROSIE MONTFORD with MÓNICA FARIA – Weaving a Path/ go with me
'Vade mecum' is a Latin term meaning literally: go with me. It has been in use since 1629 to describe guidebooks or manuals compact enough that they can be carried in a deep pocket and to which constant reference can be made.
I propose to show the value of carrying such a book around with you as you follow a route:
Taking the concept of 'vade mecum', but transposing it from its origins as a personal book to instead becoming a collective fabric: we will individually work en route, sewing and threading a continuous strip of sewing canvas using thread, wool, string, cord and anything suitable we find, as well as drawing directly on to the canvas, using our pockets to carry materials.
We will weave a path that records the surfaces of our walk, the textile to become a shared medium through which the group can stitch and weave their own experience of encountering the environment as we individually and collectively meander through and along the passageways of our route.
You will need to be wearing clothing with accessible pockets in which to carry materials:
1m. length of canvas, 10cm. in height, sewing canvas or a strip of cotton
Pencil, felt tip, oil pastel, wide- eyed needle, sewing threads, cord, wool, string, raffia cut into manageable lengths, scissors.
Try and make it an early morning walk: Choose a route 1- 2 hours duration that includes narrow passages and alleyways. Use movement, fluidity and lightness of touch as you dart and dive between the streets. Make pauses to stop and record your route directly onto the fabric. On your return, you can elaborate further with more stitching and detail.
Email an image of your completed strip so that I can 'stitch' them together to form a shared continuous route to submit to the online exhibition. Please include your name and location for the piece. rosiemontford@hotmail.com.
Online / global – Continua / ongoing
RONALD DUARTE – "Deriva na Mata Atlântica"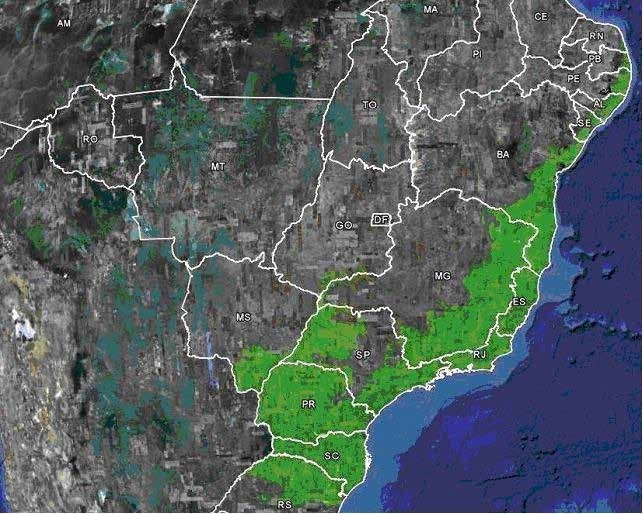 CAMINHADA MATA ATLÂNTICA – RJ – BRASIL
Localização do Bioma Mata Atlântica (polígono verde) no Brasil
Deriva na Mata Atlântica is a video in which the artist transmits through a walk in the forest, from Rio de Janeiro in Brazil the splendor of nature, in its form and sound. It allows us to stroll through the fauna and flora of the Atlantic Forest and watch peculiar images and the magical sounds of this fascinating experience that exalts life.
Keyspeaker - Francesco Careri
A talk with Francesco Careri (video-interview and live discussion)
together with Rodrigo Paglieri
July, 22nd – 17h – 18h BST
Francesco Careri (IT) – architect and Research Professor in the Dipartimento di Architettura of the University of Roma Tre. Since 1995 he is a founding member of the Stalker/Osservatorio Nomade urban art workshop. He is working now on the informal urban settlements, exploring innovative possibilities of intervention, in particular in Rome with critics and proposals about the living conditions of the Roma People. He teach in the Faculty of Architecture in the cours of "civic art" a peripatetic laboratory founded in the walking exploration of the neglected zones of the city and actually he is the Director of the Master MAAC_Master Arti Architettura Città. He is working actually with the LAC laboratory of Civic Art explorig the multicultural possibilities of Roma inclusion in the housing rights movement. He's main publications are the books Constant. New Babylon, una città nomade, Testo & Immagine, Torino 2001; and Walkscapes. Walking as an aesthetic practice, Editorial Gustavo Gili, Barcellona 2002, Einaudi Torino, 2006.
Rodrigo Paglieri, Chile (Invited Assistant Professor of Visual Arts – School of Architecture, UMinho, Portugal)
Round Table I - Walking and (im)mobility. Challenging space and creativity in times of lockdown.
Round Table I, on July 22nd at 18h30 – 20 h BST.
Walking and (im)mobility. Challenging space and creativity in times of lockdown.
Walking practices are naturally related to the physical environment in which they happen. Either in the urban or rural context, either as a solitary or as a collective action, the encounter between body and space is always a revelatory moment of deep exploration. But what happens when this relation is suddenly broken or suspended? Can we practice "walking" beyond its physicality? What other approaches, layers of imagination or ways of living the space can we experience in a state of immobility? The round-table discussion will explore a series of questions, ideas and provocations about walking in lockdown and the different challenges provoked by the Covid-19 pandemic. Different creative approaches, the reflections provoked by the "suspended and controlled" act of walking and its impact in our own internal and external environment, the awareness of the multiple meanings, values and functions of walking, will be some of the perspectives that will be analysed in the session. The current pandemic situation is opening up new emergencies and new challenges in terms of environmental awareness and about the shared construction of the public sphere, in which the walking art practices could provide some visionary perspectives.
Moderators: Herman Bashiron Mendolicchio and Miguel Bandeira Duarte.
Speakers: Johanna Steindorf, Rui Filipe Antunes, Joseph Young, Elena Lacruz & Ines Moreira, Conor McGarrigle.
Herman Bashiron Mendolicchio (ES) researcher, writer, editor and curator, working across different disciplines, territories and cultures. He holds an international PhD in "Art History, Theory and Criticism" from the University of Barcelona and he is currently teaching in different Universities. Herman combines academic research, cultural management, curatorial practices and artistic methodologies, collaborating with a wide range of projects and organizations internationally. His current lines of investigation involve the subjects of intercultural processes, participation, collaboration, travelling, globalization and mobility in contemporary arts and cultural policies. His practice and research explores the topics of art in public space, walking/journeying practices and the broader interactions between contemporary creation and transnational relations.
​​https://www.transartinstitute.org/people/herman-bashiron-mendolicchio.
Miguel Bandeira Duarte (PT) is Assistant Professor at the School of Architecture of the University of Minho (EAUM) and Director of the Nogueira da Silva Museum – Cultural Unit of the University of Minho since 2015. Researcher member of Lab2PT – Laboratory of Landscapes, holds a PhD in Fine Arts: Drawing (FBAUL / 2016) with the thesis "The Place and the Object as a circumstance of Esquisso", financed by FCT. He teaches courses in Architecture, Product Design and Visual Arts. He has been coordinator of Estúdio UM (estudioum.org) since 2008.