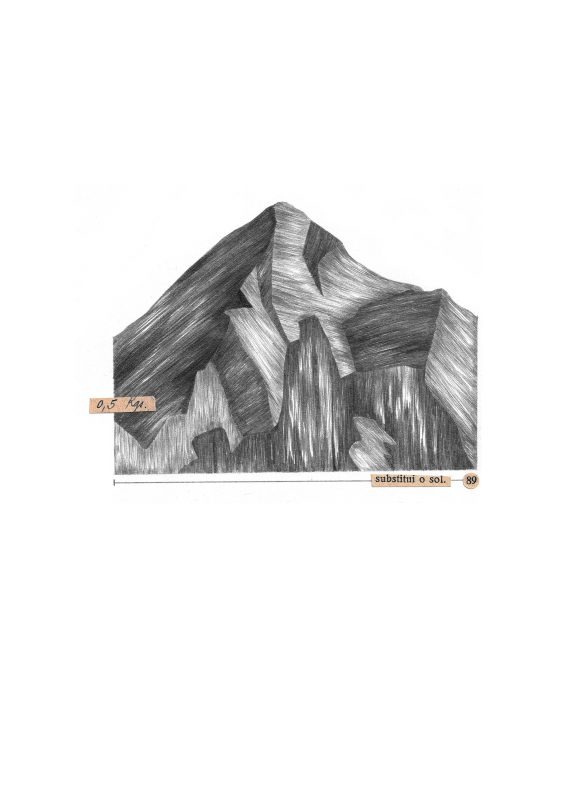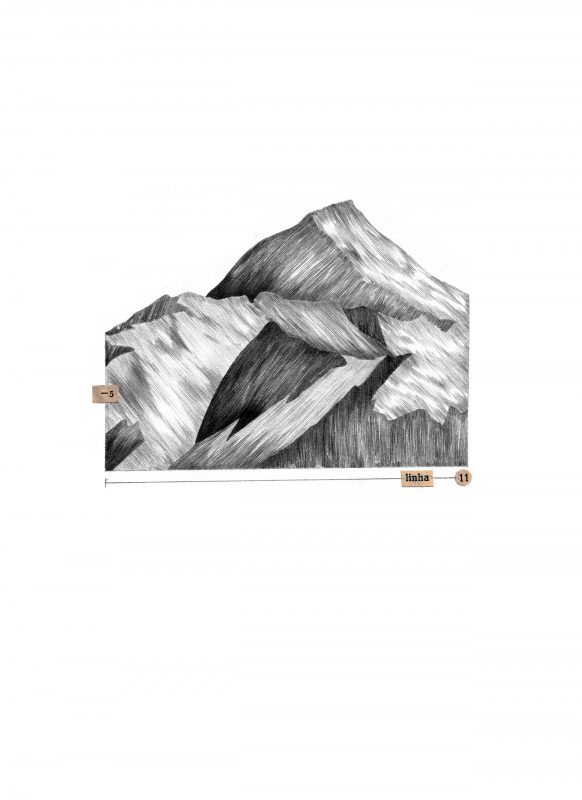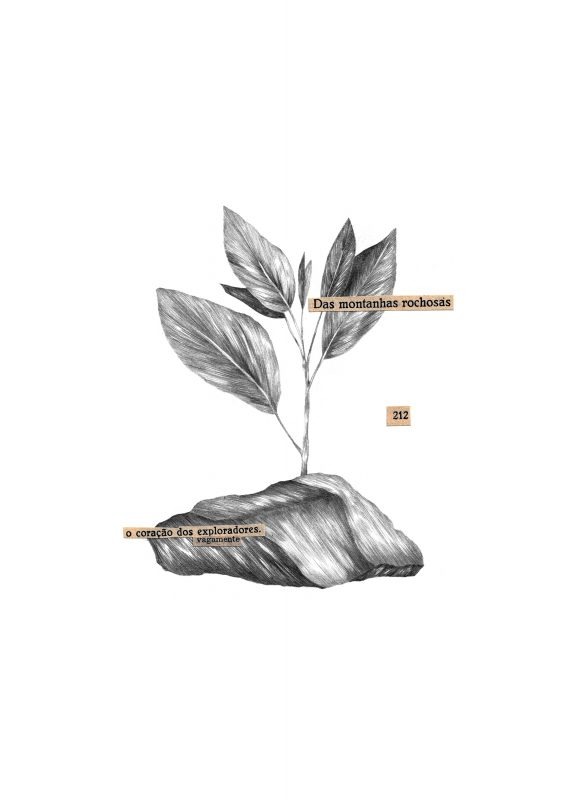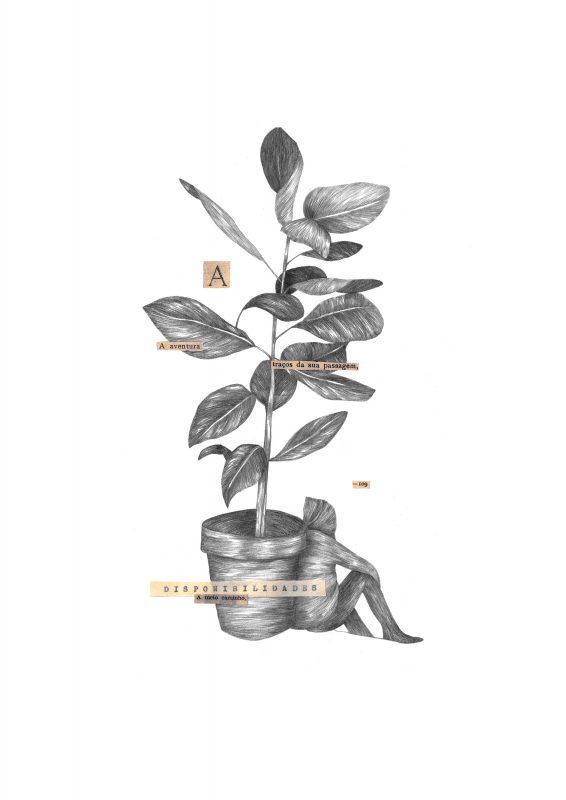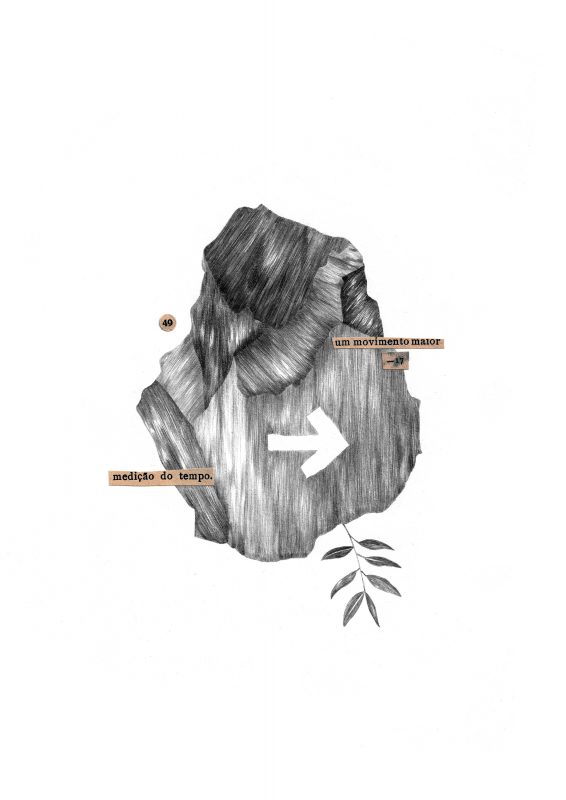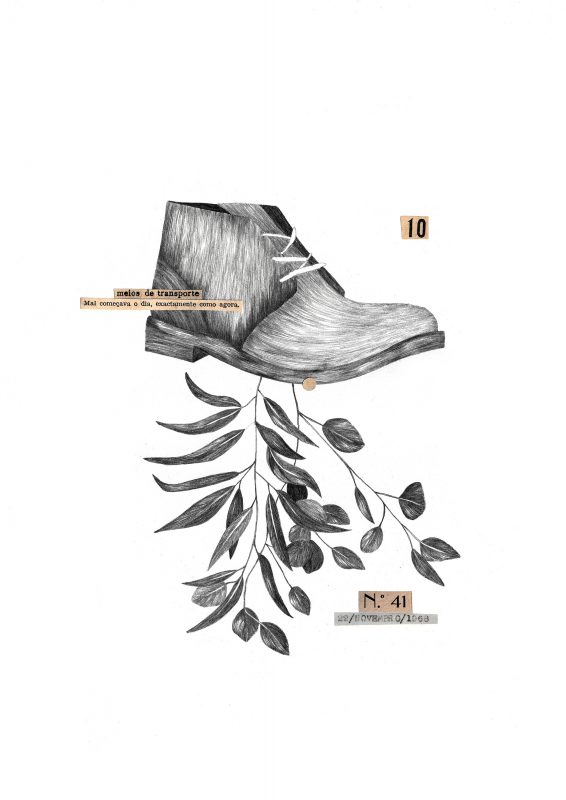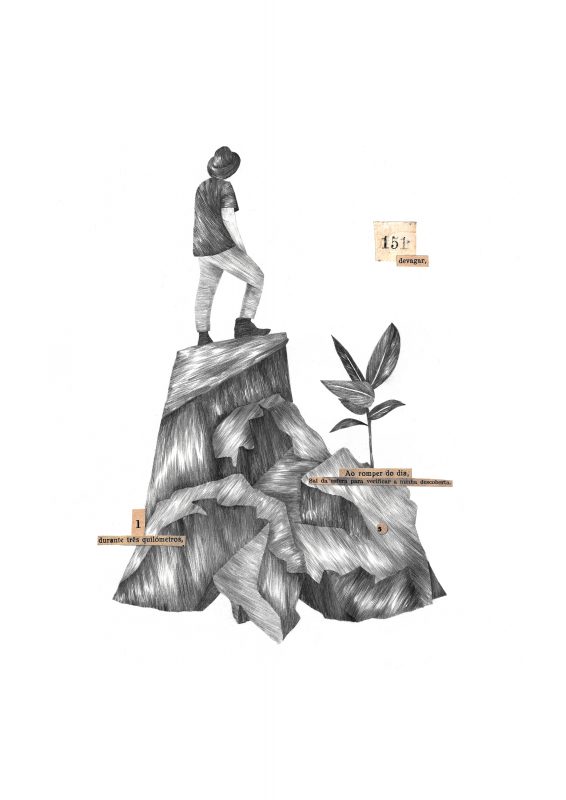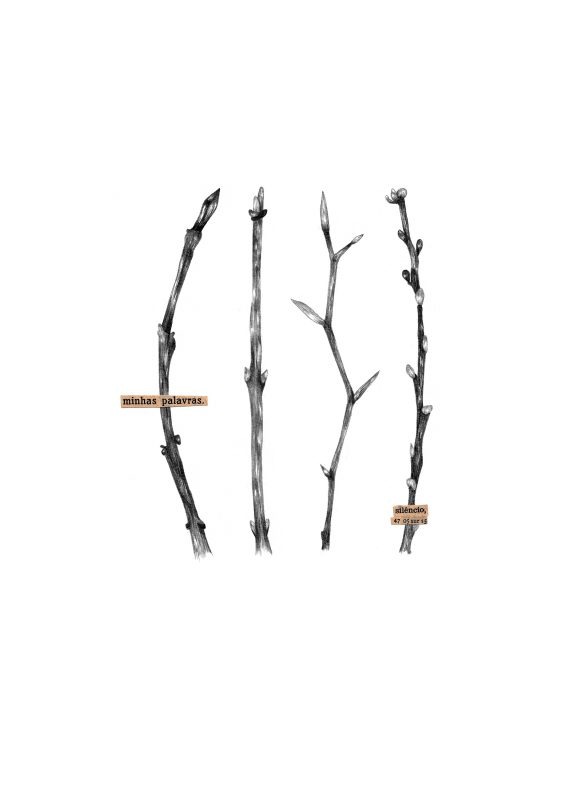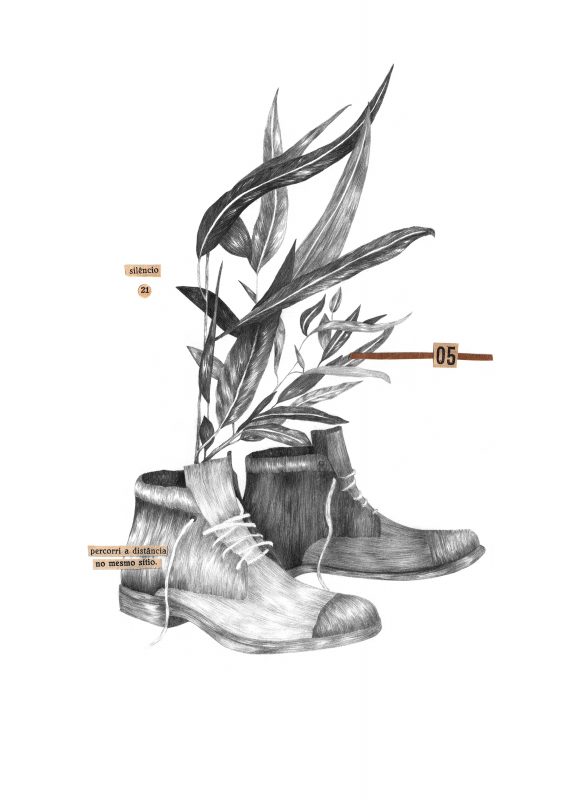 claudiasbsalgueiro [ ] gmail.com
claudiasalgueiro.com
www.instagram.com/cs_salgueiro
DESCRIPTION
"Detour" is a set of drawings that aim to reflect on the act of walking, landscape, nature, body and movement. Based on the act of walking as the first and most primitive form of travel, we think walking after walking.
The project is based on a series of hikes made over several years, going through marked and unmarked trails, pilgrimage routes, nature trails and wanderings in the city.
The drawing becomes an extension of the path and allows the re-ac-tivation of memories, the citation of moments and the creation of im-agined post-paths by those who see the images a posteriori.
The detour is a change of direction and mixes real with mental landscapes. It started on graphite and uses collage and found-paper to create overlapping narratives to the initial memory.
Cláudia Salgueiro was born in a little town in the middle of Portugal. She graduated in Communication Design from School of Fine-Arts, University of Porto and finished a Master in Editorial Design from the same institution. In 2018, she won the 1st Prize at "The 11th International Illustration Meeting of S. João da Madeira". In 2019 she was selected for the exhibition "Featured Portuguese Illustrators" at the Illustration Festival of Setúbal.
She lives and works from Porto and her work expands through design, drawing and illustration. She loves to take long walks and finds her biggest inspirations in nature. Through her work she explores mediums like graphite, found-paper collage and alternative photography techniques.