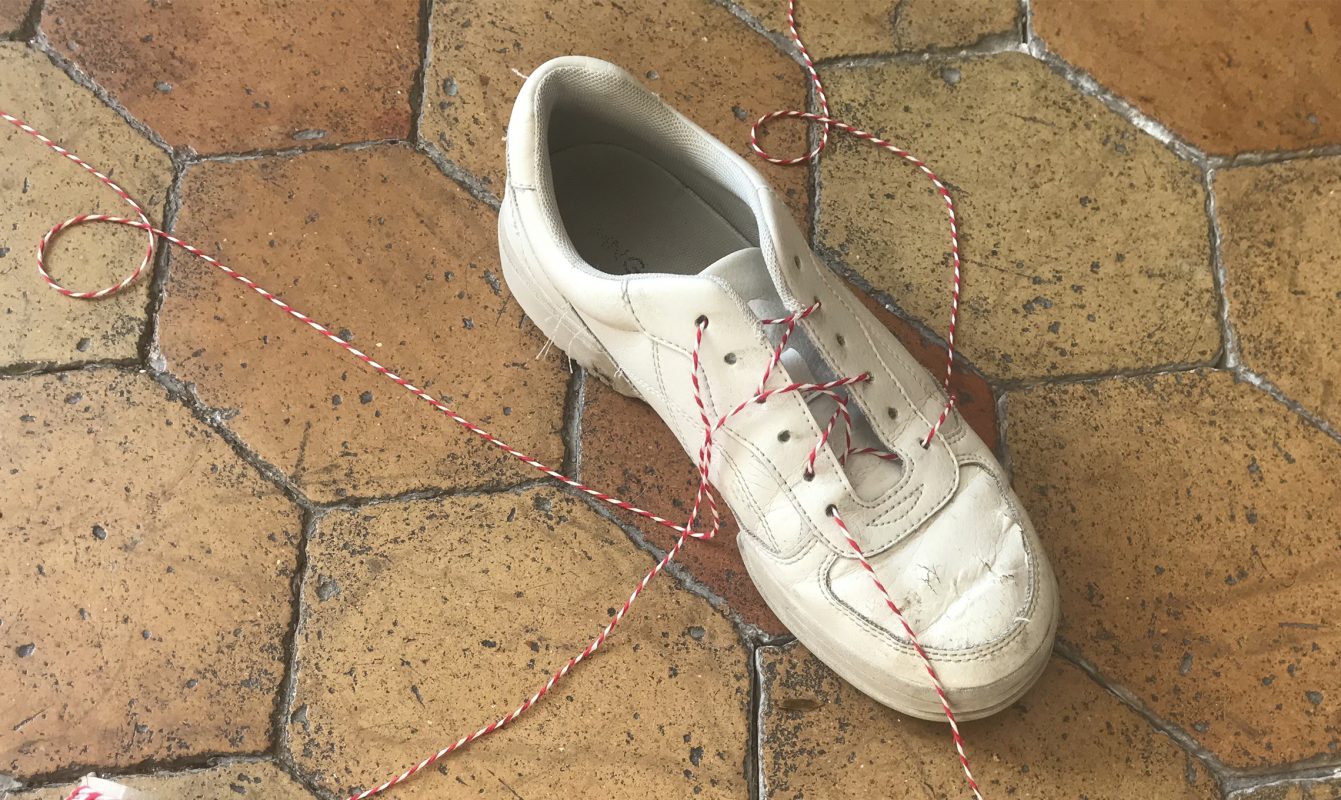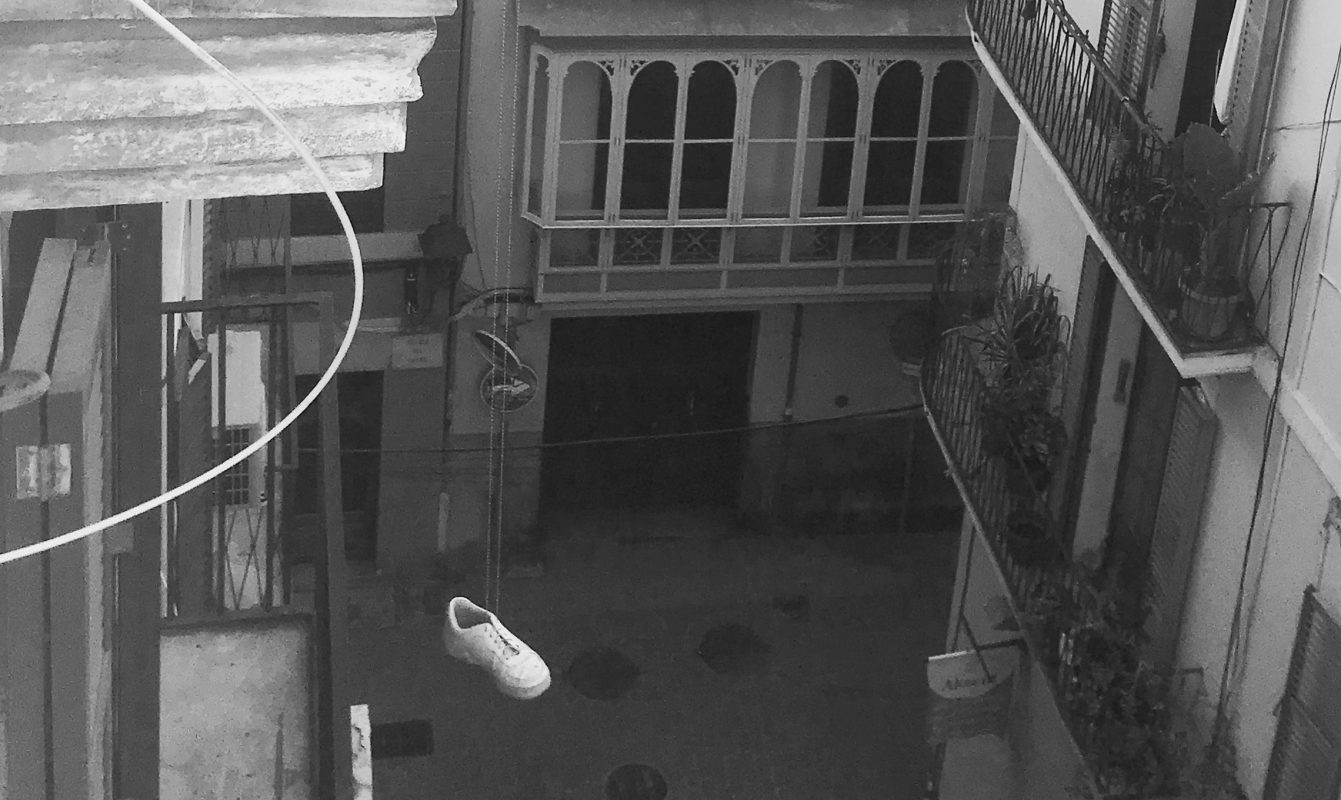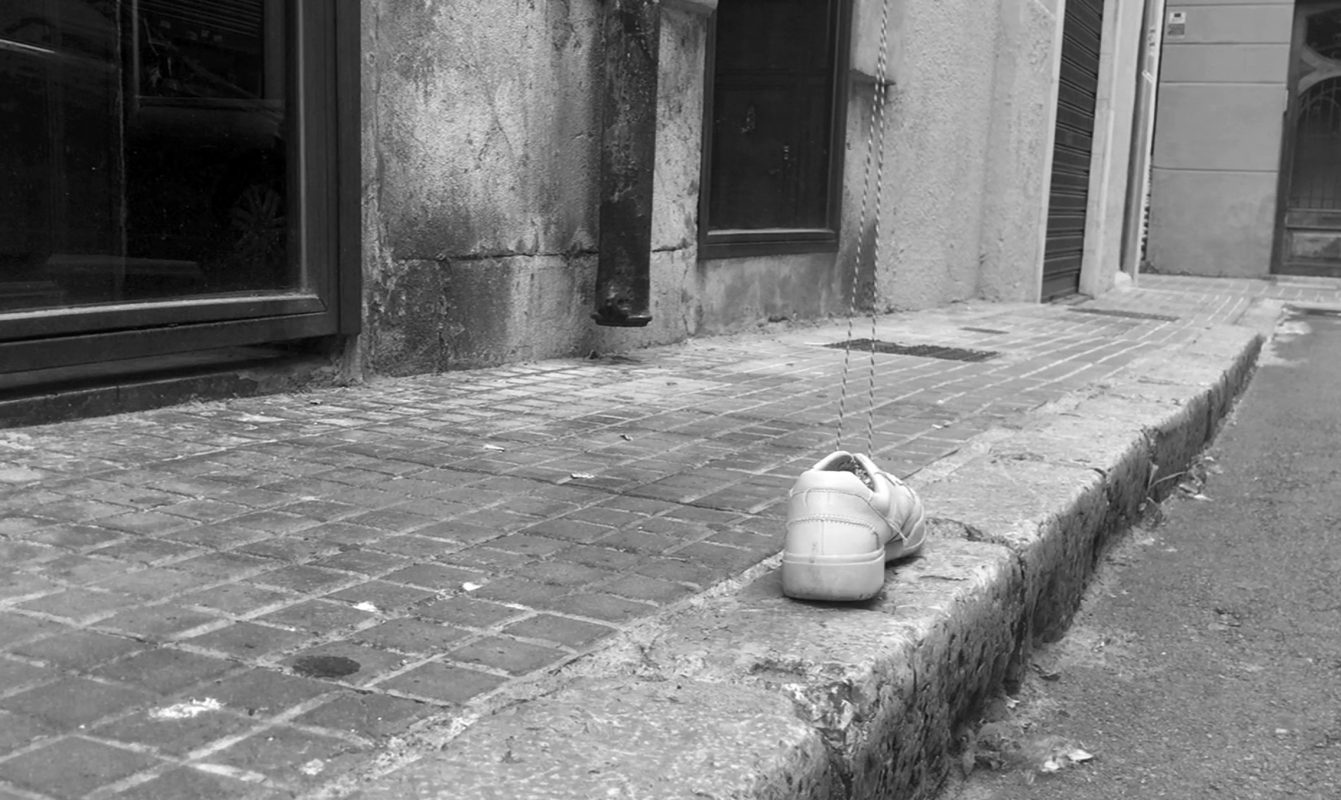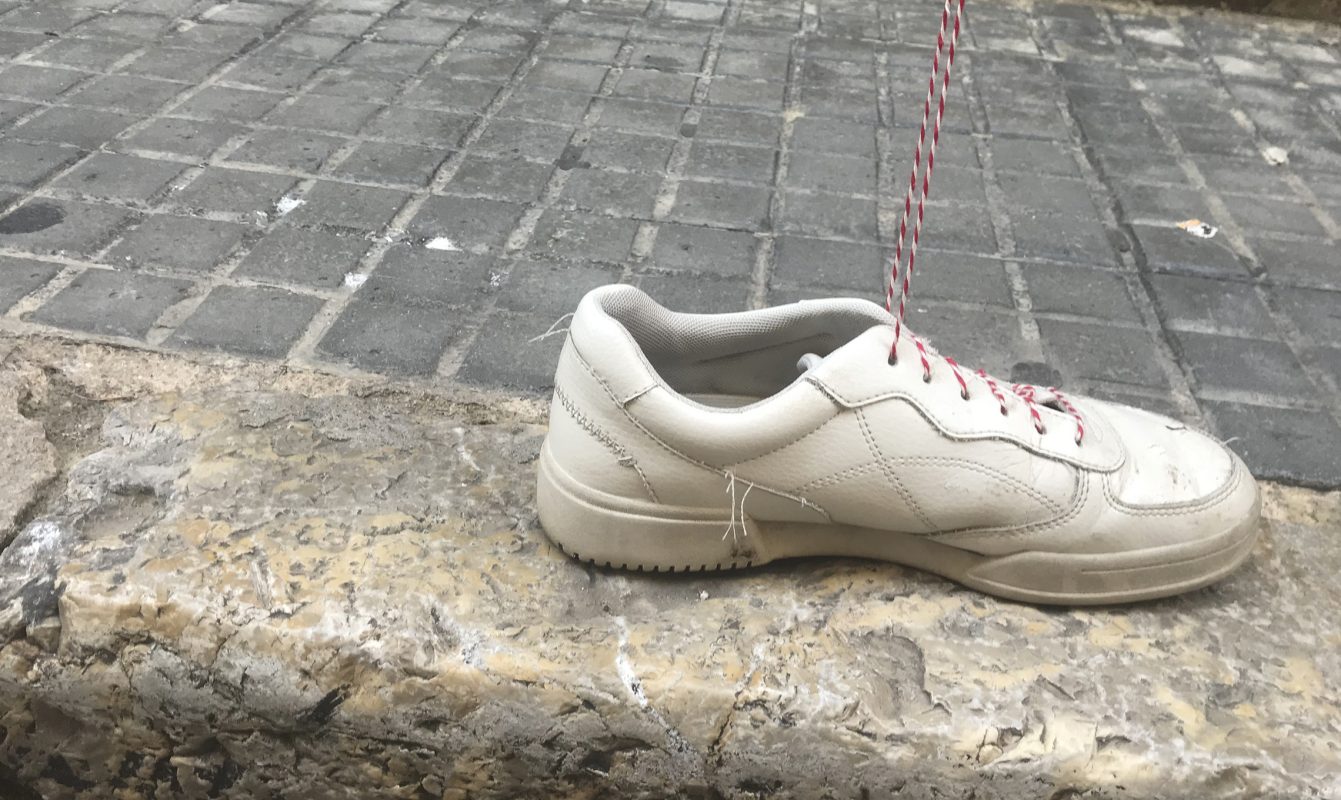 SP
Landing, 2020
Acción en el espacio público, documentación fotográfica y en vídeo.
Landing es una acción que tuvo lugar durante el período de cuarentena en España y que trata de nuestra relación
con el espacio público, del límite permeable entre este y el espacio doméstico y del contacto entre dos superficies
que se tocan cuando no es posible poner un pie en la calle. La suela y el suelo entran en contacto gracias a unos
cordones que cubren una distancia de cinco pisos. Un aterrizaje en un espacio impracticable.

ENG
Landing, 2020
Action in public space, photo and video documentation.
Landing is an action that took place during the quarantine period in Spain and that deals with our relationship with
public space, the permeable border between it and the domestic space and the contact between two surfaces that
meet when it is not possible to set foot onnthe street. The shoe sole and the pavement make contact thanks to
shoelaces that cover a distance of five floors. Landing on a forbidden space.